Training sessions
THE BLIZZARD PROGRAM – CURLING INIATION PROGRAM FOR KIDS FROM 6 TO 12 YEARS OLD OFFERED BY CURLING QUEBEC
Training session duration: 2h (60 minutes by conference call)
Cost: no charge for curling clubs in Quebec and $120 (taxes included) for curling clubs out of the province (training session by conference call), the program kit will be sent to your curling club

Created for kids from 6 to 12 years old, the Blizzard Program will introduce participants to curling, all in a fun and safe environment. Supervised by instructors, participants will have the opportunity to learn the basics of the sport during the 2 levels of 8 sessions each. The Blizzard Program is also a great Program for elementary schools' programs. For more details, contact us or visit the Curling Quebec website: www.curling-quebec.qc.ca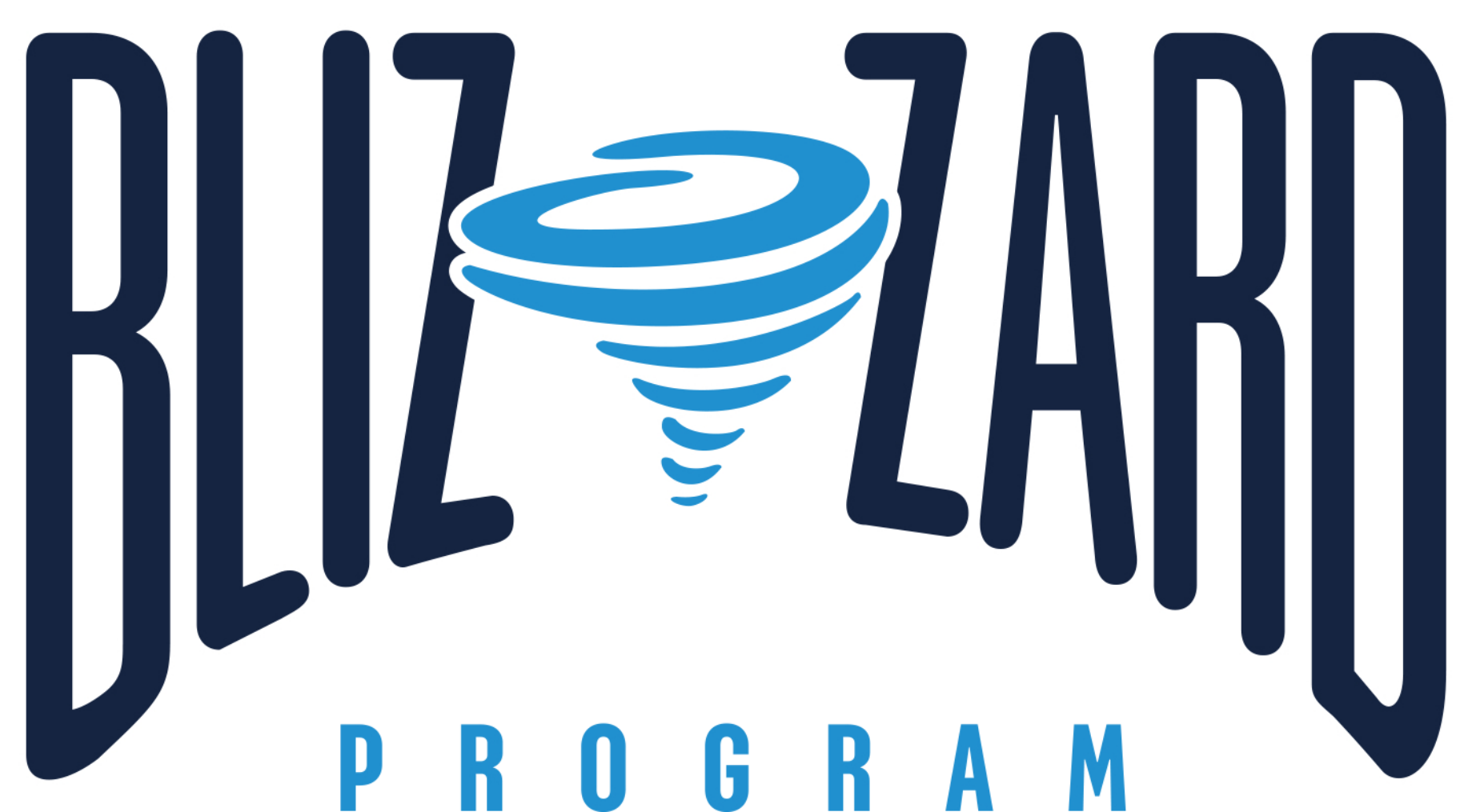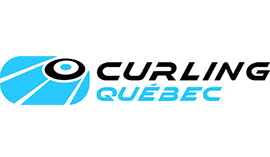 THE U15 TO U21 CURLING SKILLS DEVELOPMENT PROGRAM
Training session duration: 4h
Cost: $529 (taxes included) (one instructor reference guide included), $80 for any additional instructor's guide and $20 per participant's guide – this cost will be cover with participants' registrations (taxes included).

This structured program is intended for youth of 21 years old and under. The program will allow them to learn the basics of curling while having fun in the sport. Participants will have the opportunity to discover the different techniques of the game, to do physical activity in a safe environment supervised by trained instructors, as well as to improve their general knowledge of curling. The instructor's reference guide of the U15 to U21 skills development program includes a detailed description of the curling techniques, a 20-week lesson plan, skills' evaluation charts as well as a bank of exercises and drills on and off ice. Participants will also have the chance to get the ten badges related to our program with the evaluation system. One badge will be given to each participant at the end of every season.
INSTRUCTORS FOR RENTAL GROUPS
Training session duration: 3h
Cost: $368 (taxes included) and one document included, $20 for any additional reference guide (taxes included).

The training session is intended to help the instructors of your curling club and give them a complete reference tool to ensure a professional service to any group that will rent the ice at your curling club. In addition, the training session will allow instructors to adapt easily according to the different groups and to ensure safety at all time. Finally, the training session will standardize the way we teach and will ensure a proper follow-up of the groups using the various documents that will be presented.
THE PASSION CURLING SQUAD – TRAINING SESSION FOR CURLING CLUB MEMBRES, BEGINERS AND INTERMEDIATES (ONLY AVAILABLE IN THE PROVINCE OF QUEBEC)
Training session duration: 2h per group
Cost: $25 per participant (a minimum of participants is needed in order to make the training session happen)

Our team will be happy to review with all the participants the different basic techniques and our advice will help you improve your knowledge in order to take full advantage of your sport. For members with a few years of experience, you will have the opportunity to enhance your skills to improve your game. We will cover various areas including; the position in the hack, the position of the rock, the rock grip, line of delivery, sweeping, strategy and angles.

Learn more about our team!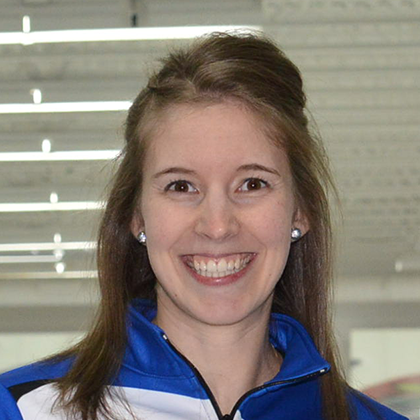 AMELIE BLAIS
• Founder of Passion Curling
• Curling athlete
• Coach competition-development
• Passionate for curling and coach since 2017
• Volunteering experiences for different non-profit events
Highlights as an athlete (refer to section: About)
Highlight as a coach
• Gold medalist at the Colts Provincial in Québec, 2019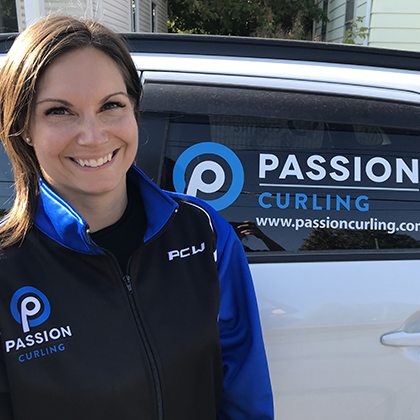 MARIE-JOSEE BILLO
• Athlete in curling
• Passionate for curling and for the sport's development
• Participation to the curling Junior league's development in Montérégie, Québec
• Coach competition-introduction
Highlights as an athlete
• Participation to two Colts Provincials Championship, 2018 and 2019
• Participation to a Mixed Double Provincial Championship, 2019
Highligts as a coach
• Coaching a U15 women's team at the Québec Games, 2019
• Coaching at U18 level and during a Provincial Championsip, season 2018-2019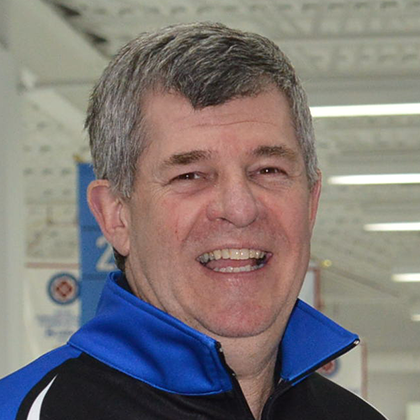 MICHEL BLAIS
• Coach competition-development
• Passionate for curling and coach since 2002
• Volunteering experiences for different non-profit events
Highlights as a coach
• Recipient of the excellence junior coach in 2018 and Curling Quebec coach of the year in 2015
• Participation to 4 Junior National Championships, 2014, 2015, 2017, 2019 and 2020
• Bronze medalist at the Women's Junior National Championship, 2005 and silver medalist, 2004
• Gold medalist at the Canada Games, 2003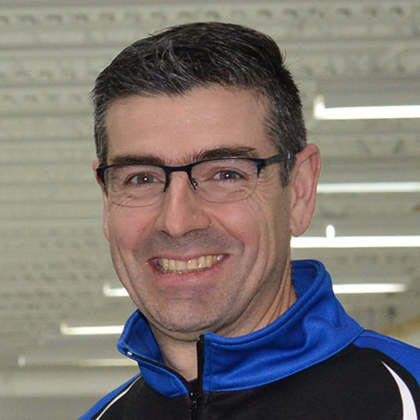 FRANÇOIS ROBERGE
• Curling athlete
• Passionate for curling and sport's development
Highlights as an athlete
• Gold medalist at the senior men's Provincial Championship, 2019 and 2020
• Silver medalist at World's Men Championship, 2006
• Gold medalist at the Brier (National Men's Championship), 2006
• Participation to 4 Brier (National Men's Championship), 2000, 2002, 2005 and 2006
• Participation to 24 Men's Provincial Championships
• Participation to 3 Mixed Provincial Championships, 1990, 1991 and 1993
• 6th place finish at the Canada Games, 1995